Thanks so much to everyone who attended the opening of Discover Art In Unexpected Places at Porto Vista Hotel San Diego in Little Italy to celebrate the "Geo #115 and "Geo #114" 13 foot triangular murals along with Cheryl Sorg – Artist "Sky Portals" and a film by Holly Sutor documenting the artistic process. Watch the video here: https://youtu.be/oU03PxBgfck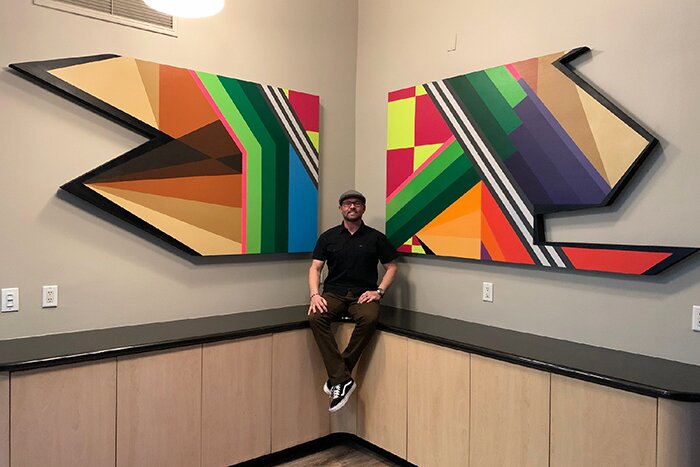 42 of the custom panels from the 172 foot "Geo #98" mural which was commissioned by San Diego Museum of Art for "Bloom Bash" last April are currently featured throughout Porto Vista Hotel. Contact Lauren Siry of 1805 Gallery for purchasing information. I'll be donating 10% of sales back to San Diego Museum of Art to support the ARTS in San Diego, California and beyond.
Thank you to everyone who has been a part of these projects. San Diego Museum of Art @sdmasocial Sarah Grossman @pacificeventproductions Polychromist Lauren Siry @portovistahotel 1805 Gallery . Visit "Gallery" | "Exhibits" on montymontgomeryart.com for visuals of each panel and more information.