This original Geo Series painting titled "Geo #113" was featured at the 2020 Longwood Center for the Visual Arts Winter Gala benefit sale and auction which opened on Saturday, February 15, 2020 from 8pm-12am in the Blackwell Ballroom on Longwood University's campus in Farmville, Virginia. It's always an honor to be invited back by my Alma Mater to participate in this amazing event to raise funds and support so many wonderful organizations.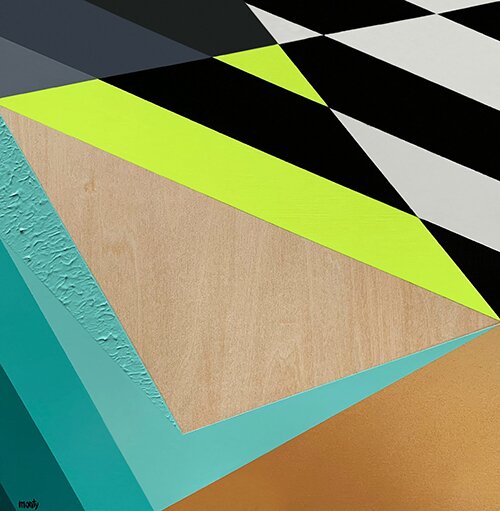 The LCVA's widely anticipated biennial gala is the best attended event of its kind in the region. All proceeds support the LCVA's community outreach programs. More than 500 attendees will delight in an elegant evening while enjoying heavy hors d'oeuvres, an open bar, and live music. A live auction, featuring fine arts and crafts, complements a sale gallery.
We envision the LCVA as a place for everyone, and we take that "place" with us no matter where we go. The 2020 gala theme Dream, invites you to join us in letting our hopes and aspirations for the future run free. In the past, our collective dreaming brought life to the LCVA as it exists today, whether that is an exhibition in downtown Farmville, or hands-on interdisciplinary art activity in classrooms in our 14-county service area. We continue to dream about who we can become when we work together to be the change we wish to see in our community.
2020 Winter Biennial Gala : https://lcva.longwood.edu/events/2020-winter-biennial-gala
Longwood Center for the Visual Arts : https://lcva.longwood.edu
Longwood University : http://www.longwood.edu
Farmville, Virginia : https://farmvilleva.com