Posted on August 6, 2019
Thank you to the entire Louisa Arts Center family for the opportunity to curate and to everyone who attended the opening of "Color Therapy" on Friday evening here in my hometown of Louisa, Virginia. So many awesome moments reconnecting with friends and super cool to catch up with Mrs. Becky Massie who was my Louisa County High School art teacher in front of two paintings she had featured in the exhibit.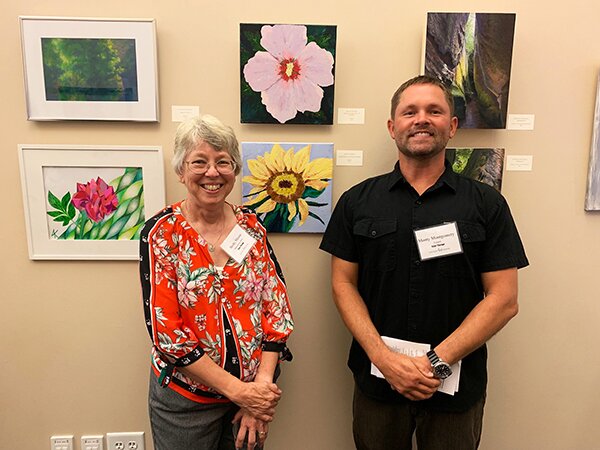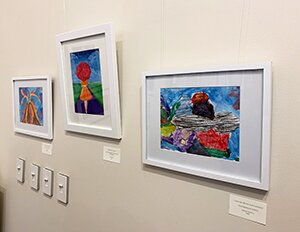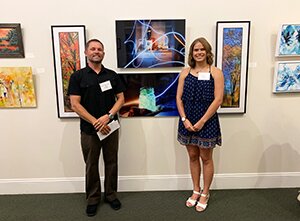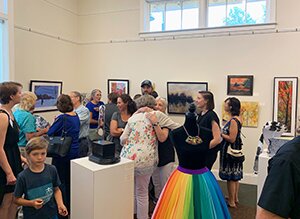 We all enjoyed one of the largest turn outs to date at the Purcell Gallery with many pieces finding new homes and great vibes filling the Art Center. The current group exhibition runs through September 20th with my solo show titled "Geometric Sandbox" to follow opening on September 27, 2019 6-8pm. Visit Louisaarts.org and "Exhibits" on montymontgomeryart.com for more information.