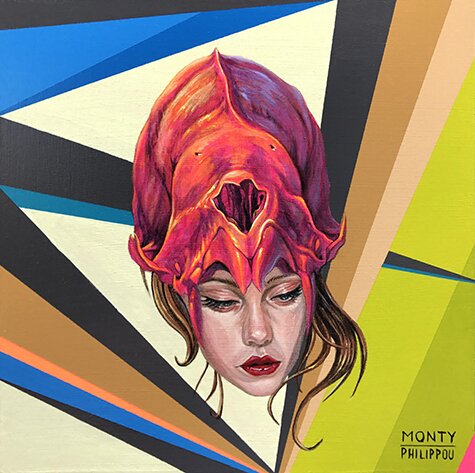 "KALEIDOSKULL Vampire Bat" | Acrylic and Montana Gold aerosol on birch panel with UV varnish | 8″ x 8″ x 1.5″ | Original available | Contact for pricing.
One of the ten collaborative works from the "KALEIDOSKULL" Project with
Tony Philippou
. The exhibition was featured March 16, 2017 through April 16, 2017 at
Redefine

Art Gallery
in Orlando, Florida. Visit the "KALEIDOSKULL PROJECT" through both Artists websites to view the exhibit and order various Prints on Wood through these links:
— with Tony Philippou at North Park, San Diego.