Excited to announce that I have accepted the invitation for a two month Artist Residency at Nemacolin Woodlands Resort in Farmington, Fayette County, Pennsylvania. I will be creating daily in my studio during the week at Nemacolin and painting LIVE around the property with open studio hours Thursday through Sundays. I will be featuring various prints and works in progress in the studio where everyone is welcome to visit and I will be exhibiting in the Laurel Lane Gallery throughout my stay. Feel free to contact me through the "Connect" page and visit https://www.nemacolin.com for more information. Please come visit and hang out in the beautiful Laurel Highlands mountains of Pennsylvania.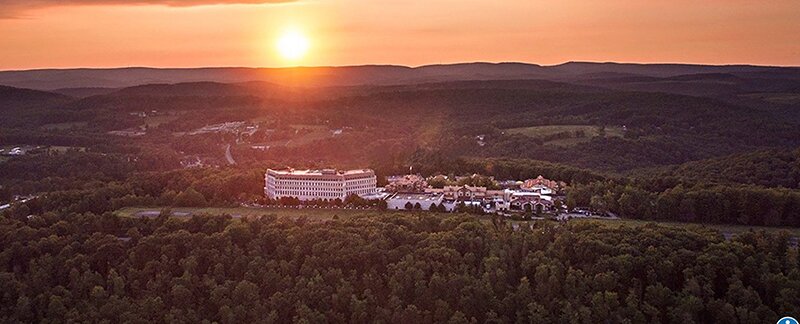 The resort is named after Chief Nemacolin, a native Delaware Indian who in 1740 trail blazed a route through the Laurel Highlands mountains between what is now Cumberland, Maryland and Brownsville, Pennsylvania. The resort is owned by Maggie Hardy Magerko, president of the 84 Lumber Company, and was founded by her father, Joseph Hardy. In 2007, Nemacolin's boutique hotel, Falling Rock, received AAA Five Diamond status. In 2009 Nemacolin's fine dining restaurant, Lautrec, received a Five Star rating from the Forbes Mobile Travel Guide and held that distinction until 2015.
In 2008, the resort housed the largest wine cellar in Pennsylvania with a collection of approximately 17,000 bottles. Nemacolin Woodlands Resort is located in Farmington, Pennsylvania – just 70-miles southeast of Pittsburgh. The address is 1001 Lafayette Drive, Farmington, PA 15437. For detailed directions please visit: https://www.nemacolin.com/directions Thanks so much to Art and Gallery Director Amanda Haymans Shane for this invitation to create in such a beautiful environment.