WOW x WOW – Beyond the Untold online Group Exhibition | October 5th – 26th 2018
Kaleidoskull ( www.kaleidoskullart.com ) is honored to be featured in this International Exhibit and excited to share that "Siberian Griffin" 14″ x 14″ x 1.5″ Oil | Aerosol |Acrylic on birch panel has found it's new home in Thailand!
"Siberian Griffin" link: https://wowxwow.com/…/beyond-…/siberian-griffin-kaleidoskull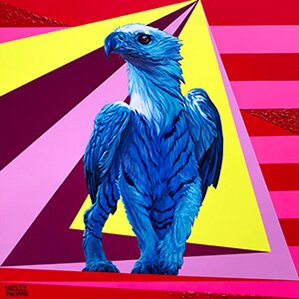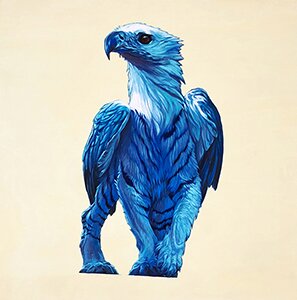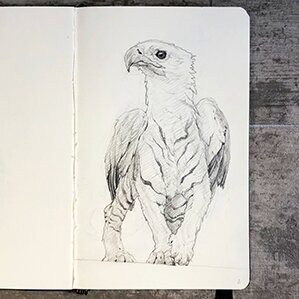 WOW x WOW is incredibly proud to present Beyond the Untold, our largest group show of 2018. The exhibition features over 80 international artists and consists of close to 100 brand new artworks.Within every visual artist's quest lies the desire to communicate ideas, to tell stories and to evoke emotions in their audience. The process of creating is different for everyone, but often, the tiny seed of an initial concept is given the space to grow in the artist's mind, in order to reach it's full potential. The incomplete unspoken narrative is allowed to ferment, then through the creative process it is further tweaked, refined and pushed into a mysterious and magical realm 'Beyond the Untold'.
All sales will be on a first come, first served basis. Purchases can be made through the website, either with a debit/credit card or via PayPal. In the unlikely event that you encounter any issues, please email us at sales@wowxwow.com and we will be happy to assist.
'Beyond the Untold' is now live on wowxwow.com
Exhibition and purchasing links:
https://wowxwow.com/product-category/beyond-the-untold
https://wowxwow.com/gallery
Participating artists:
Peter Adamyan | Richard Ahnert | Erik Alos | David Álvarez | Jenna Andersen | Thomas Ascott | Adam Augustyn | Tom Bagshaw | Paul Barnes | Steven Russell Black | James Boswell | Robert Bowen | Brian Britigan | Vincent Cacciotti | Edward Cao | Jeff Christensen | The Chung!! | Happy D. | Lara Dann | Gabi de la Merced | Nathan Durfee | Mike Egan | Olga Esther | Gregory Ferrand | Brendon Flynn | Jacqueline Gallagher | Gianluca Gambino | Lauren Genovese | Thomas A. Gieseke | Brad Gray | Davor Gromilovic | Raul Guerra | Caitlin Hackett | Zoe Hawk | Jana Heidersdorf | Samuli Heimonen | Gregory Hergert | Jay Hollopeter | Scott Holloway | Chantal Horeis | Anthony Hurd | Jesse Jacobi | JoKa | Kaleidoskull | Leegan Koo | Jolene Lai | Edith Lebeau | Declan Lee | Young Lim Lee | Chris Leib | James Lipnickas | Kristen Liu-Wong | Margaret Morales | Niky Motekallem | Christina Mrozik | David Natale | Niark1 | Johannah O'Donnell | Kate O'Hara | Roger Olmos | Christian Orrillo | Lucas Parbo | Jessica Perner | Aaron Piland | Audrey Pongracz | Bruno Pontiroli | Dusty Ray | Nathan Reidt | Allison Reimold | Eric Richardson | Meagan 'Magpie' Rodgers | Jessica Roux | David Seidman | Aof Smith | Andi Soto | Joey Stupor | Daria Theodora | Mandy Tsung | Tof Vanmarque | Joe Vollan | Erica Williams | Xsullo
Thanks so much to Tim Maclean for having us in this amazing exhibition!