WOW x WOW Gallery proudly presents what will be the second of our now annual exhibitions of square artworks! The show follows and expands on the first 'WOW²' which we hosted last year, so we've kept things straight forward and titled this one, 'WOW² (Volume II). Maintaining our priority of allowing participating artists full creative freedom, the show imposes no restrictions on subject matter. The only stipulation is that submitted work be created in a square format. 'WOW² (Volume II)' opens on 1st June and will run until 22nd June.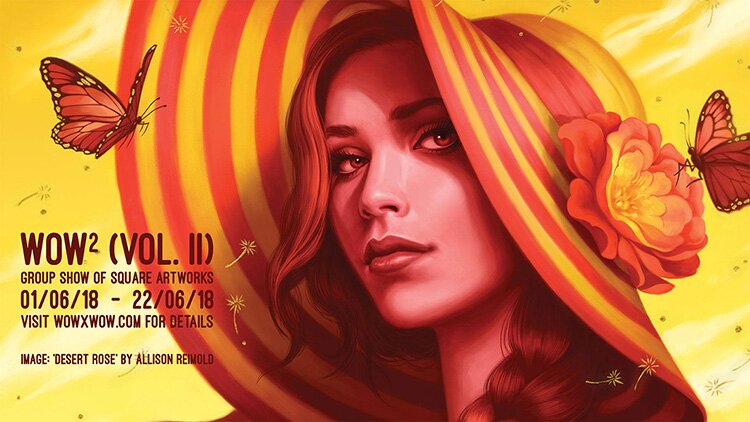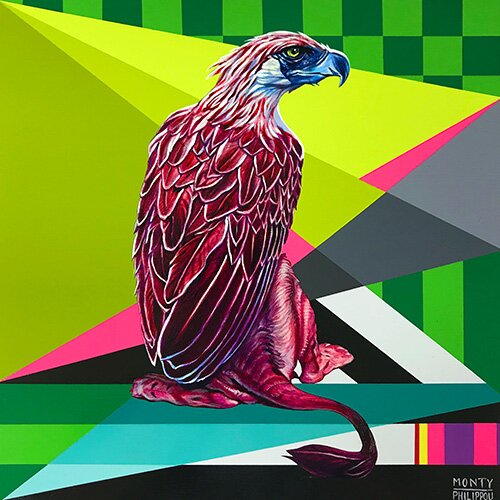 "Kaleidoskull Griffin" 10″ x 10″ x 1.5″ Aerosol and Acrylic on cradled birch panel with UV Gloss Varnish 2018

The artists have gone all out and produced some spectacular pieces for the show! So, we really hope that you join us at wowxwow.com when the exhibition goes live on Friday, 1st June at 7pm BST.
Participating Artists:
Adam Augustyn | Ana Bagayan | Scott Balmer | Zofia Bogusz | James Boswell | Robert Bowen | Lauren Brevner & James Harry | Brian Britigan | Scott G. Brooks | Julian Callos | Nicoletta Ceccoli | Nomi Chi | Jeff Christensen | Lara Dann | Jel Ena | Siamés Escalante | Gregory Ferrand | Colin Frangicetto | Jacqueline Gallagher | Thomas A. Gieseke | Brad Gray | Raúl Guerra | Samuli Heimonen | Daria Hlazatova | Caroline Jamhour | JoKa | Kaleidoskull | Alice Lin | James Lipnickas | Tiffany Liu | Yu Maeda | Sean Mahan | Wenkai Mao | Jason A. Mowry | Heiko Müller | Paul Neberra | Niark1 | Johannah O'Donnell | Michael Page | Dusty Ray | Corinne Reid | Nathan Reidt | Allison Reimold | Richard Salcido | Henry Schreiber | Allison Sommers | Andi Soto | Joey Stupor | Deth P. Sun | Veks Van Hillik | Tof Vanmarque | Xsullo
If you are interested in receiving the Collector's Preview, please email us at info(at)wowxwow(dot)com.
Facebook Event: https://www.facebook.com/wowxwow.art
WOW X WOW : https://wowxwow.com
WOW x WOW Blog: https://wowxwow.com/announcement/wow-squared-volume-ii
Kaleidoskull: www.kaleidoskullart.com