Here we go for another year at KAABOO Del Mar! The Artwork line up for KAABOO Del Mar 2019 is now released! Excited to be a part of this awesome festival for the 4th year and to create alongside so many talented folks. I'll be painting a 5' x 4' canvas "LIVE" while exhibiting original works and archival pigment prints in the #KAABOOGALLERY .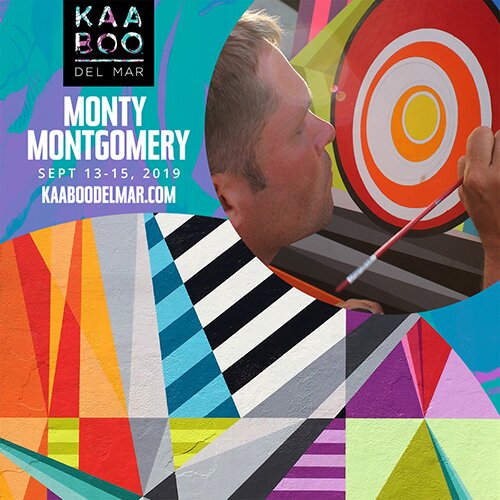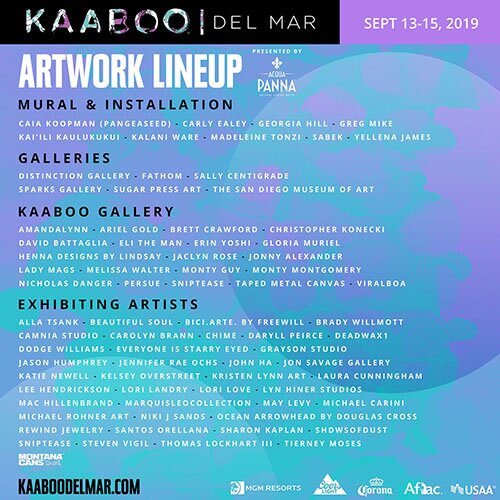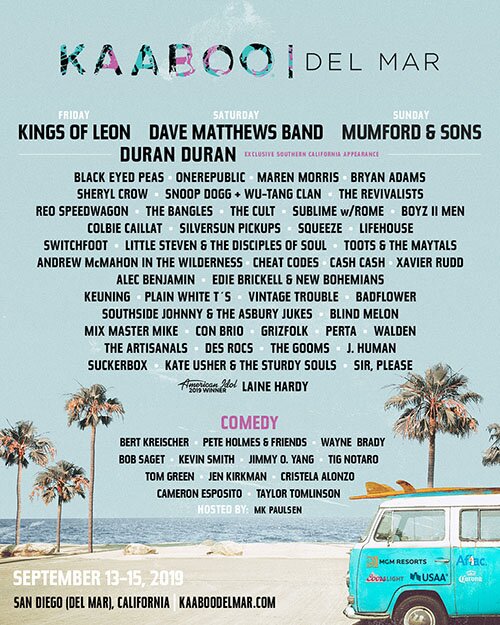 Come hang on September 13-15 in Del Mar, CA. Use promo code: MONTY at kaaboodelmar.com/get-yours for $20 off 3-Day "HANG LOOSE" passes! Thank you to the entire #KAABOO family and to @alynnpaint for the invite to create, very honored to be back for another year. Visit kaaboodelmar.com | montymontgomeryart.com for updates.
Come join us *TONIGHT* for the @kaaboodelmar 2019 #Artwork and #Palate line up release party at Quartyard in the East Village of San Diego, California from 6-10pm with fresh new visuals by LadyMags AmandaLynn.
#kaaboodelmar #kaaboo2019 #kaabooartwork