A great #kaabooartwork opening evening last night with the KAABOO Del Mar VIP guests. Here's a visual of my set up for the entire festival.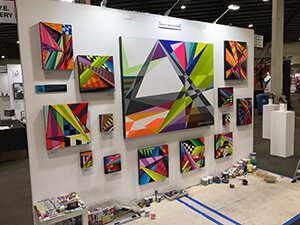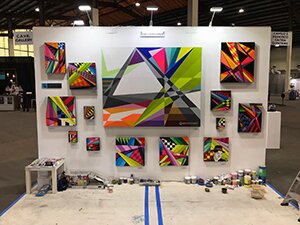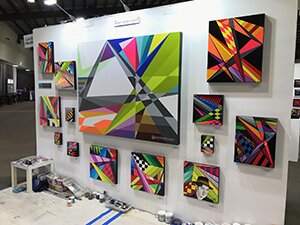 Looking forward to an awesome three days/nights of great creative energy and good times! I'll be painting away at space #124 in the Art and Palate building so drop by and hang out.
Thanks to @alynnpaint and the entire #KAABOO family, it's an honor to be back creating alongside so many talented folks.
Art Guide San Diego Feature Link: http://artguidesd.com/the-artists-of-kaaboo-2018/
kaaboodelmar.com | montymontgomeryart.com #kaaboodelmar #kaaboo2018 #montymontgomery #montyart #abstractgeometric