I'll be joining the one and only Garrett Dutton aka G. Love & Special Sauce down here in Miami during Art Basel to paint "LIVE" as they jam at Blackbird Ordinary on this Thursday, December 7, 2017. Doors open for the get down at 10pm and the great tunes and paint will flow into the morning hours. Garrett has been a great friend over the years and become one of my top collectors. I am honored to join "G", Jimi Jazz, and Houseman as they get down on stage for this awesome creative time down south! Spread the word and I hope to see you there!
G. Love & Special Sauce Facebook : https://www.facebook.com/glovespecialsauce/
G. Love & Special Sauce Instagram : https://www.instagram.com/phillyglove/
'Love Saves The Day' available now! G. Love & Special Sauce On Tour! http://www.philadelphonic.com
ART BASEL: https://www.artbasel.com/
Art Basel is an international art fair with three shows staged annually in Basel, Switzerland; Miami Beach, Florida; and Hong Kong. Each show is organized into sectors which showcase contemporary artworks by established and newly emerging artists.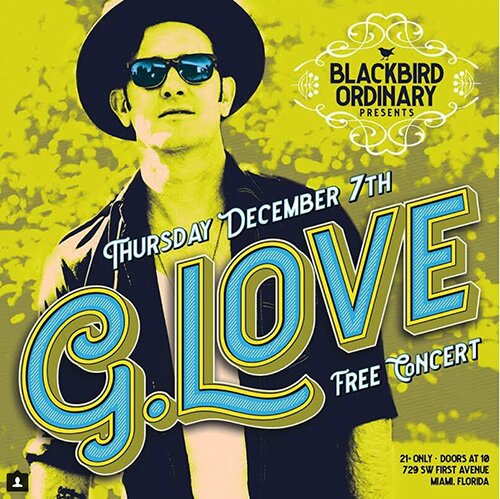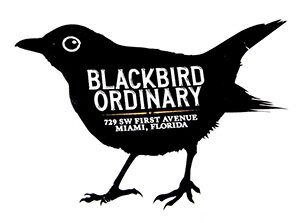 Blackbird Ordinary is an indoor/outdoor sophisticated, yet a homey local bar. We specialize in hand crafted cocktails using local & fresh ingredients, as well as a diverse beer selection. Being big fans of whiskey, tequila and hand crafted beers we offer an extensive selection. Blackbird was voted by Complex Magazine as one of the top 50 concert venues in America. We feature great live music outdoors, under the stars every Friday during Happy Hour. http://www.blackbirdordinary.com http://www.twitter.com/blackbirdo http://www.instagram.com/blackbirdordinary