New stickers all ready for the upcoming "KALEIDOSKULL" exhibition at Redefine Gallery in Orlando, Florida with my homie Tony Philippou. Five solo and ten collaborative works will be featured along with a mural to be unveiled at the opening on Thursday, March 16, 2017 6-9pm. Redefine is located at 29 S. Orange Ave. Orlando, FL 32801 on the corner of Orange and Pine Street, at the City Arts Factory Building in
the heart of downtown Orlando.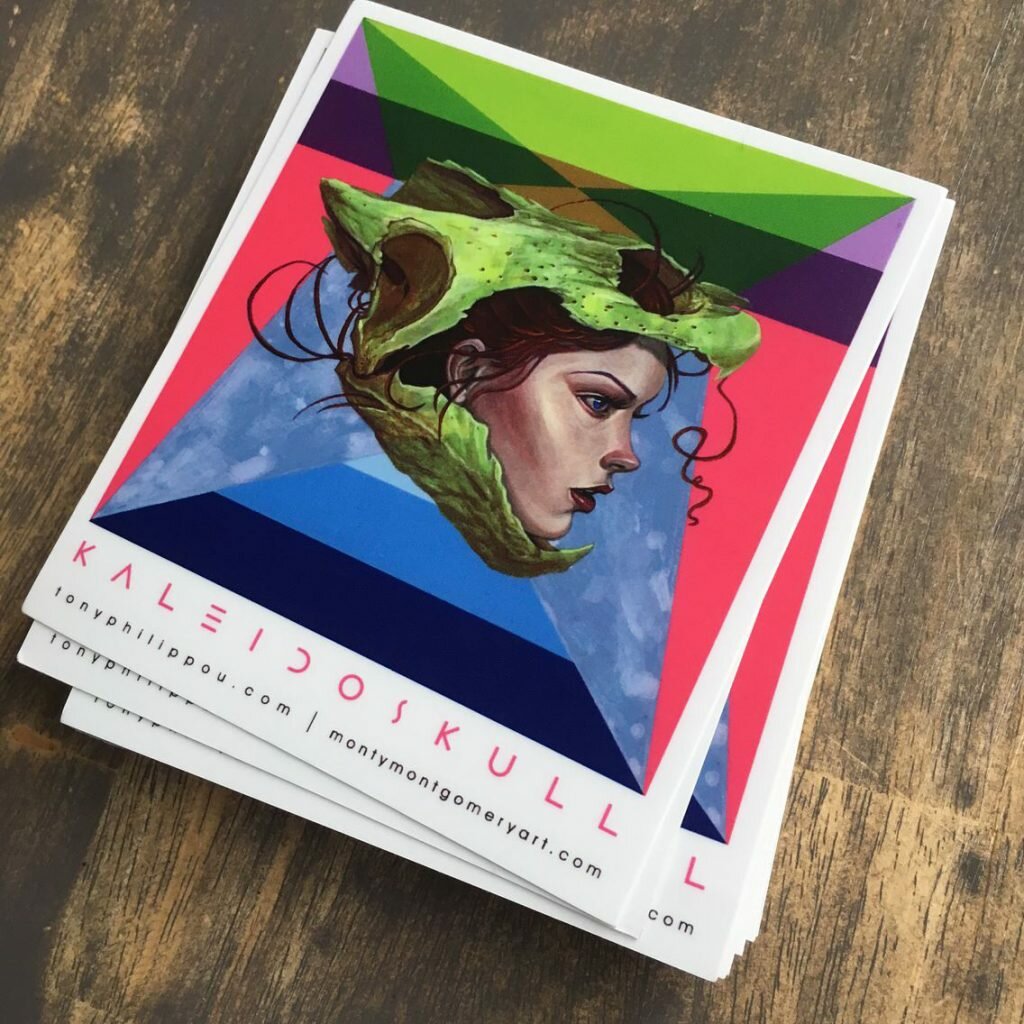 Stickers will be available at the opening. Use the "Contact" page on this site including your address if you would like me to send you a few.
tonyphilippou.com
montymontgomeryart.com
redefinegallery.com
urban/street/illustration/lowbrow/fine arts #tonyphillippou #montymontgomery #redefinegallery #kaleidoskull
— at

Redefine Art Gallery

.