"CORE #8″ | Liquitex acrylic and Montana Gold aerosol on birch panel | 18″ x 18″ x 1.5" and "Fractal #66″ Montana Gold aerosol and Liquitex acrylic on birch panel with UV varnish | 18″ x 12″ x 1.5" were
featured at Sparks Gallery in the Gaslamp Quarter of San Diego, California. Please contact the Gallery for information.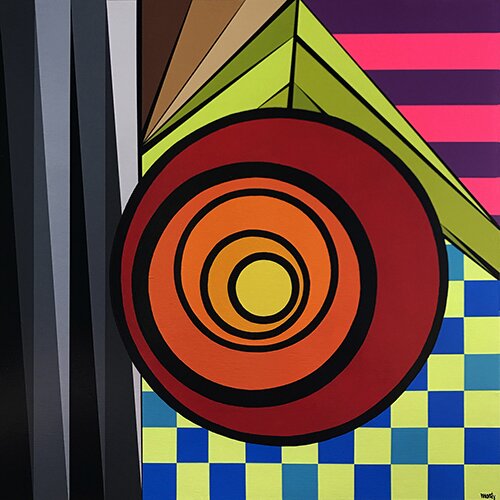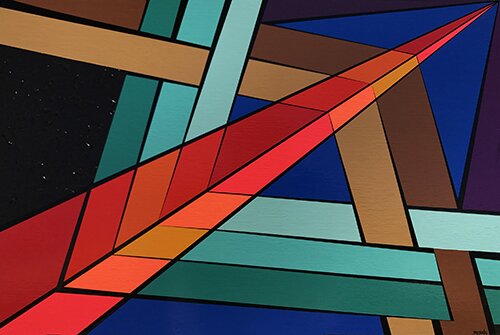 Purchasing Link: http://sparksgallery.com/product-category/artist/monty-montgomery
Located in the Gaslamp Quarter of downtown San Diego, the Sparks Gallery is housed in the historic Sterling Hardware Building: 530 Sixth Avenue, San Diego 92101, between Market and Island. Parking is most available at the Park It On Market parking structure at 614 Market (and 7th) for $1 per hour ($10 flat rate after 6pm on Fri/Sat/Sun or $12 on Padres nights).
Gallery Hours:Monday through Thursday: 11am-7pm
Friday through Sunday: 11am-9pm
http://sparksgallery.com