As the sun sets in Playa Bejuco, this creative ~JOURNEY~ comes to an end here in beautiful Costa Rica. I'm so thankful for this experience, the amazing individuals who were a part of it, and all the unforgettable moments with so many new friends. Thanks to Christy Maupin, the entire staff, and the talented students of New Summit Academy for so many memories while creating the "Nature Series" mural and spending time with you all on campus. I hope you all enjoy the piece for years to come. I'm already counting down the days to return . ~ PURA VIDA~ .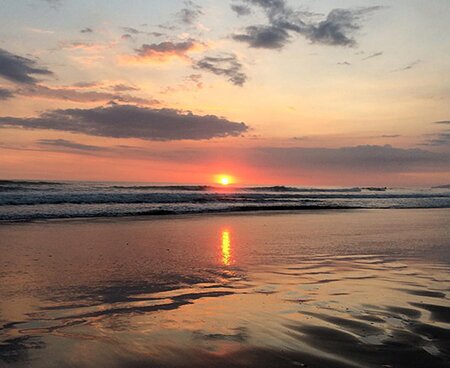 www.newsummitacademy.com
#costarica #sunset #puravida #centralamerica #montymontgomery #international #mural #thenatureseries — at Playa Bejuco, Costa Rica.