Day two coming to a close on the @kreashun mural here at @kaaboodelmar Music and Arts festival in Del Mar, California. The mural and artworks are located at booth #118 in the "KAABOO Gallery". J Feather & I will be creating "Live" again on Sunday so roll through! Thanks so much to the entire KAABOO crew for having us here to create.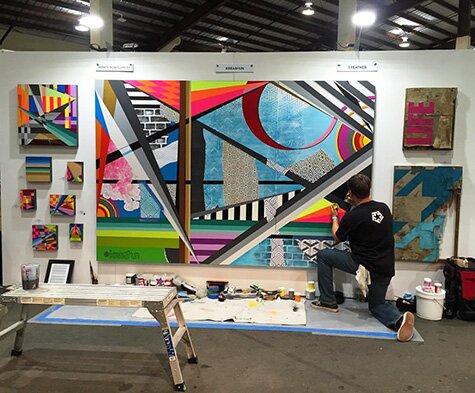 https://www.kaaboodelmar.com/
http://www.kreashun.com/ #kaaboodelmar #kaabooartwork #kaaboo #kreashun — with KREASHUN at KAABOO.