JFeather and I painted "LIVE" in the park at the URBAN AIR MARKET https://www.facebook.com/urbanairmarket in San Francisco, CA. on May 6, 2012 from 11am until 6pm. The Mural turned out amazing and we will be heading back in September 2012 to tear it up all over again!!!!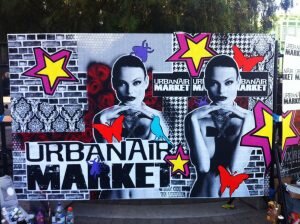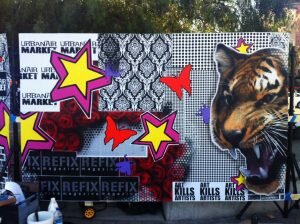 URBAN AIR is a curated marketplace for sustainable design held twice per year featuring 150 independent designers of men's, women's, and kid's clothing, accessories, jewelry and home décor. Participating designers are selected based on their quality, originality, cleverness, and method of sustainability in design. We are inspired by "green" designers who are pushing the direction of fashion where it should be going. Previously known as the Capsule Design Festival in San Francisco, this free outdoor event is currently in its 8th year of success.
A curated marketplace for sustainable design.
http://urbanairmarket.com/
http://www.artkillsartists.com/