Good times hanging with my folks Dianne and Steve Montgomery during the installation of the BLOOM BASH 2019 "Geo #98" mural at the San Diego Museum of Art in Balboa Park . Thanks so much to everyone who joined us for my Dad's 70th Birthday weekend all over San Diego! A little video and panel views #1 through #23 of the 44 piece, 176ft suspending sculpture which was installed along the roofline of Panama 66 and unveiled at the opening #bloombash party last Friday during Art Alive 2019. Panels #23 through #44 coming up next!
Panels #1 through #22 Video Link: https://www.facebook.com/699014078/videos/10156659576209079/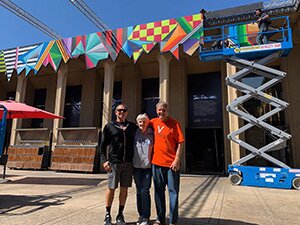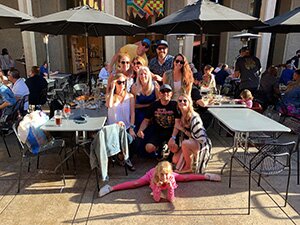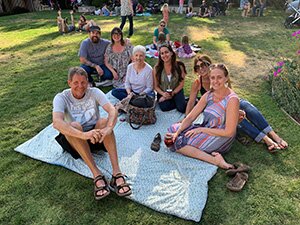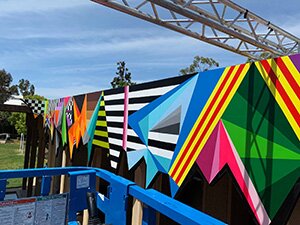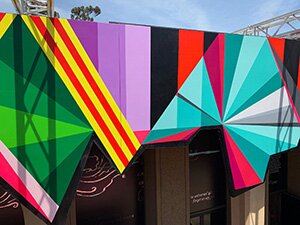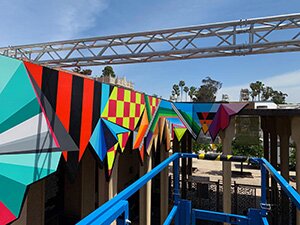 Thank you to the entire Pacific Event Productions and San Diego Museum of Art TEAM, it's been an honor to work with so many talented individuals as this years #bloombash featured artist. Polychromist @caitlynpoppert @steffbadgett @djagow @auzmo @salgirrl @oneeyedlauren @sdmasocial @balboapark and so many others!
https://www.sdmart.org
montymontgomeryart.com
#artalive2019 #bloombash2019 #balboapark #sandiegomuseumofart #geometricabstraction #abstractart #montanacans #montymontgomery #montymontgomeryart #montyart