It was so awesome being back at my Alma Mater, Longwood University in Farmville, Virginia to participate in the 2017 Virginia Children's Book Festival.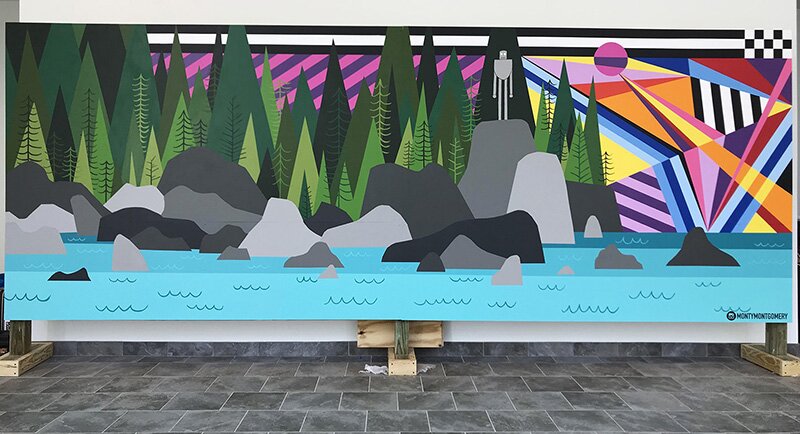 I combined a bit of my colorful geometry with the Imagery of Illustrator / Author Peter Brown. Over the three day festival a "LIVE" mural came to life using many of Peter's characters combined with a feel of my various works. The coolest part of this mural is that the kids and adults at the festival created it with us! A total group effort which brought a positive message for our youth and filled everyone with amazing energy! The "LIVE" collaborative mural came to life in the main gallery of Bedford Hall October 19th through 21st on the Longwood University campus. We will soon place the mural permanently in a location.
Visit www.vachildrensbookfestival.com to see how you can help!
Facebook Page: https://www.facebook.com/vachildrensbookfestival
Longwood University : http://www.longwood.edu
Longwood Center for the Visual Arts : http://lcva.longwood.edu