I painted a "Prayer Candle" for "The Spot" 1 year anniversary Exhibit in Barrio Logan.
The event will be happened on Saturday, September 1, 2012 and included live music, DJs, Custom Cars parked out on the street and a food vendor of course!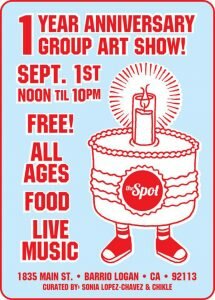 ***More information to come so check the video below from last year…
See the video here.
http://thespotbarriologan.org