Fresh pieces coming to life here in the Virginia studio to be featured in "Geometric Sandbox" opening on Friday, September 27, 2019 from 6-8pm inside the Purcell Gallery at the Louisa Arts Center.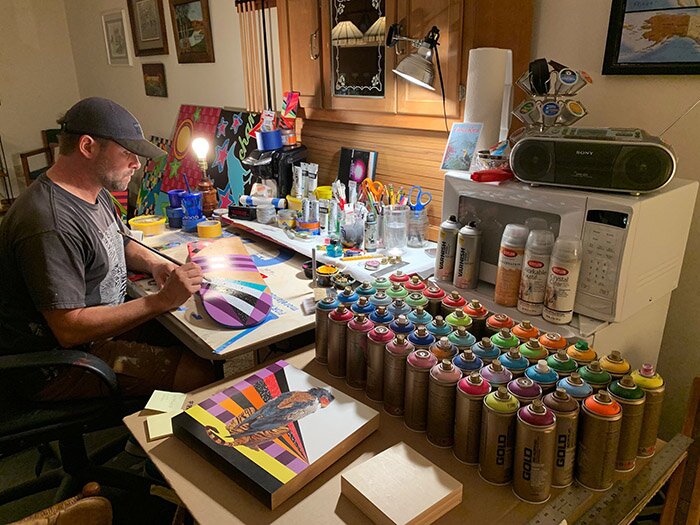 Visit Louisaarts.org and "Exhibits" on montymontgomeryart.com for more information. Grab some friends and come join us for a special evening in my Hometown of Louisa County, Virginia.
Also visit www.kaleidoskullart.com for a dose of collaborative works with my great friend Tony Philippou . There will be a few KALEIDOSKULL pieces featured at the exhibition.
#exhibition #louisava #virginia #loveva #montymontgomery #hometown #painting #geometricabstraction #nonobjectiveart