Here's a few words from Don Masse who is a teacher at Zomarano Fine Arts Academy and has put together a little "Go Fund Me" campaign to help raise funds to purchase paint and supplies for our upcoming collaborative mural with the students that will be permanently painted on a wall at the school in the first week of April. Thanks so much for your support!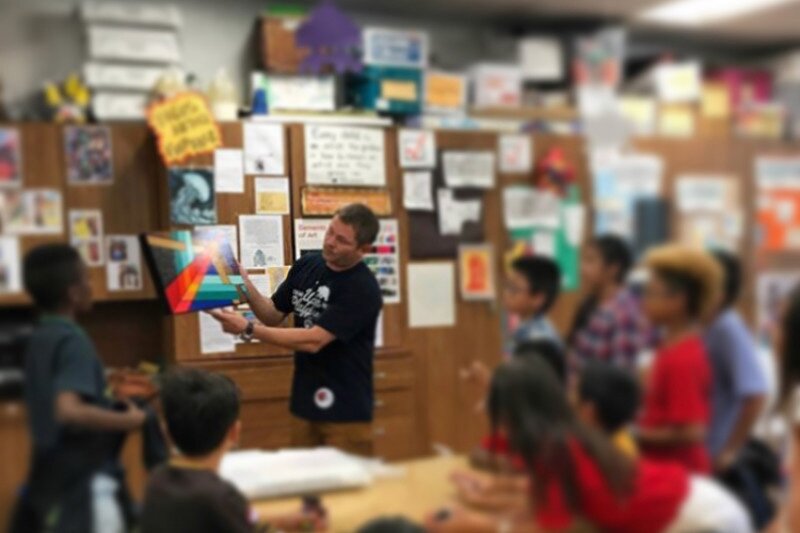 Don Masse: "At Zamorano Fine Arts Academy, my curriculum focuses on living artists and one of the amazing things about doing so, is that we can interact with these artists digitally, and in some cases, in person. That has been the case with Monty Montgomery, who was kind enough to do an artist talk with 5th graders earlier in the year and who will be coming back to our school to create a mural with 1st and 5th grade students who created drawings inspired by his work!"
Project Link: http://www.shinebritezamorano.com/2017/09/multiple-murals-and-many-lines.html
Go Fund Me Link: https://www.gofundme.com/a-mural-with-monty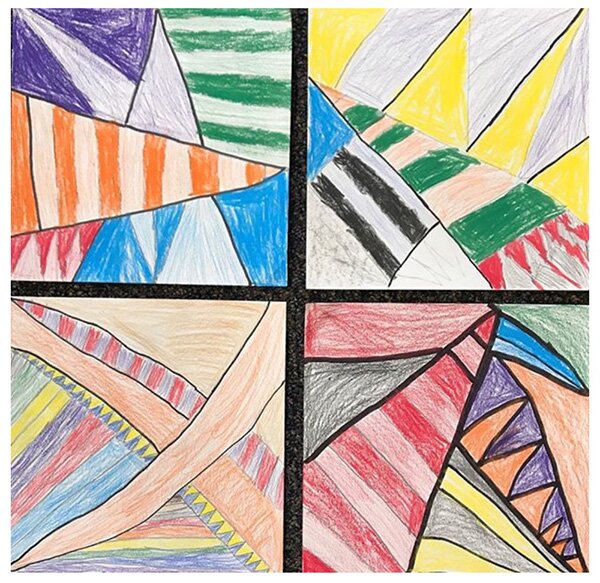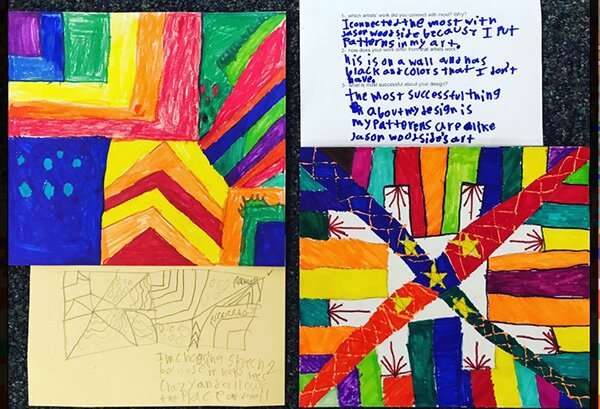 Don Masse: "The funds I am raising will go towards purchasing the paint needed for the 9' x 25' mural he will paint with students. Monty is generously donating a week of his time and creativity, and we need the paint purchases to make this wonderful project happen.
This mural project experience will benefit our whole school community. It will be a once in a lifetime opportunity for students that collaborate with Monty. The rest of our classes will tour the mural while It is being created to ask questions and observe a professional artist applying the very skills and concepts that they are learning about in art class. It will add beauty and color to our campus that parents and community members can experience anytime they visit our campus. The mural will be inspired by the Southern California desert landscape and it's theme and Monty's geometric abstract style will resonate so well with our school community.
This project will be done the first week of April, so we need to secure supplies by the March 25th.
Your support will mean so much to me and our students. I love being able to bring real world artistic opportunities to our students and your assistance will bring this project to life. You will help bring color and joy to the daily lives of our students!"
Go Fund Me Link: https://www.gofundme.com/a-mural-with-monty
Zamorano Link: http://www.shinebritezamorano.com