This "Limited Edition" | 1 of 1 | Hand Embellished Archival Pigment Print on canvas features clear granular gel in various sections and is now released in the "Shop" through the "Big Cartel" store in "Hand Embellished Archival Pigment Prints". Original painting (circa 2017).
"Geo #65" | 12" x 12" x 1.5″ | Sides of the canvas are black | Wire and hanging hardware is included and installed.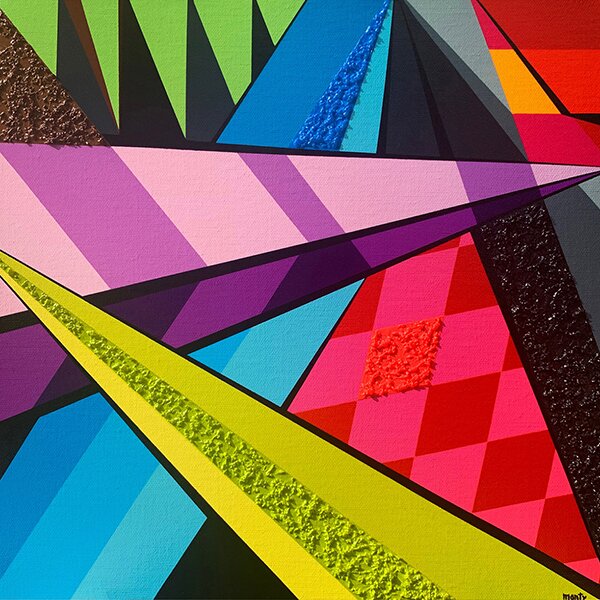 Direct Purchasing Link: https://montymontgomery.bigcartel.com/…/hand-embellished-ar…
This print can also be created at various sizes with texture added in specific sections. Direct message or "Connect" through the website for more information.
#handembellished #archivalpigmentprint #gicleeprint #artprints #goldenpaints #geometricabstraction #modernism #contemporaryart #montymontgomery