In early 2014 KREASHUN joined forces with Maxx Moses, GLOW, MAG, MONSTRINHO and other peeps from DIEGO & L.A. to bring the "North Park Mural Project" to life for the community. Roll by the "Studio Door" located at 3750 30th Street in the heart of North Park in San Diego, Ca. The restored mural is among others created by eight California artists.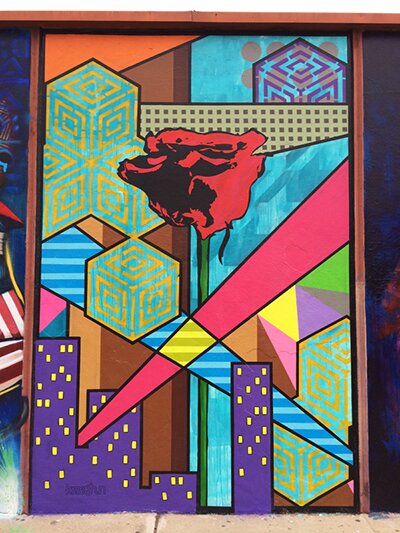 Thanks goes out to the San Diego Reader and Brett Warnke for the feature in the magazine on the fresh paint by Kreashun.
Hit the link to read the article.
http://www.sandiegoreader.com/news/2014/may/10/stringers-10-foot-rose-blooms-30th-st/
http://www.posetwo.com/
http://www.miguelangelgodoy.com/
http://www.monstrinho.com
http://www.kreashun.com/
http://gloriamuriel.com/