After being back "HOME" here in San Diego for almost two weeks, new works are coming to life in the •South Park• studio. Many pieces are also heading out to new homes and exhibits around the globe. It always feels great to get settled back into the vibe and start creating once again on the "West Coast". Many new projects in the works and BIG things ahead…. Thanks so much for all of the continued support, I am so honored to continue creating every single day! If you're ever in the South Park area of SD, please pop in and hang at the studio.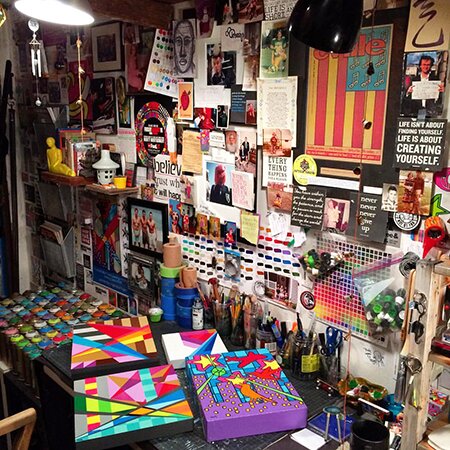 #art #studio #wip #painting #artist #abstract #sandiego #paint #colorful
— with Robots Will Kill, Montana Colors and Montana GOLD at South Park Area.