Culture Trip Travel/Art Blog
"6 Artists from San Diego to Know" – Featured Artist
• March 16, 2018
Featured Art Blog Article Link: https://theculturetrip.com/north-america/usa/california/articles/6-artists-from-san-diego
Monty Montgomery's
paintings and murals are characterized by their black lines, bright colors, and geometric shapes. Originally from Virginia, Montgomery set up his San Diego studio in 2008. He painted several murals in the city, and also
contributed a fiberglass rabbit
to San Diego's "Rabbitville" public art campaign. His recent mural "Fractal #35" (pictured below) is in North Park on the wall of Studio Gallery Door. Surrounded by four other murals by local artists, "Fractal #35" is also right around the corner from Montgomery's studio, where he is frequently available for visits. For those who can't visit in person, Montgomery posts his latest work on Instagram.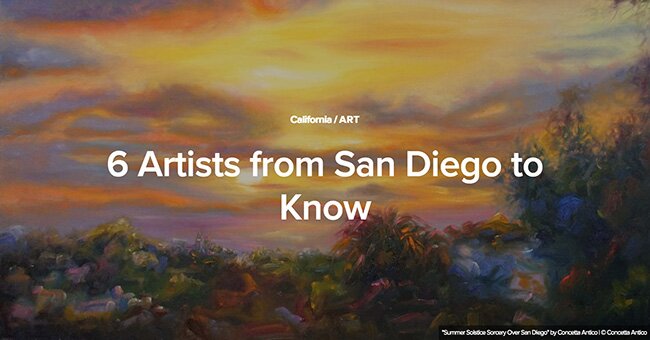 Culture Trip blog link: https://theculturetrip.com
Founded in London by former academic psychiatrist Dr Kris Naudts, Culture Trip is a startup that inspires people to explore the world's culture and creativity through innovative technology and our global network of local content creators.
We share the belief with our ever-growing global community that using technology and creativity to explore and understand differences between people, places and cultures around the world will bring us all closer together.
Our vision – to bring the world to everyone and in doing so bring us all closer together – drives everything that we do.
© 2018 Culture Trip