Holy "Bloom Bash" on Friday night at the San Diego Museum of Art. Great times spent with friends along side my parents Steve and Dianne Montgomery who flew in from Virginia for the unveiling of the 176ft "Geo #98" mural currently installed along the roof line of Panama 66 in Balboa Park .
If you're in the Visit San Diego area, please come join family and friends today, Sunday April 14th from 3-7pm at Panama 66 in the heart of Balboa Park to celebrate my Dad's 70th birthday and to view the mural before it comes down on Monday the 15th, no tickets needed to attend. Feel free to message me with any questions. Hope to see you tomorrow! More detailed mural visuals coming soon but here's a little taste from the opening BLOOM BASH 2019 party.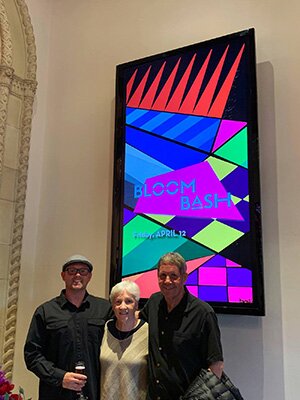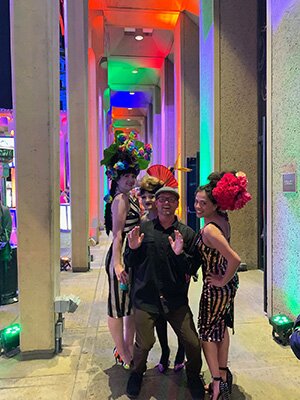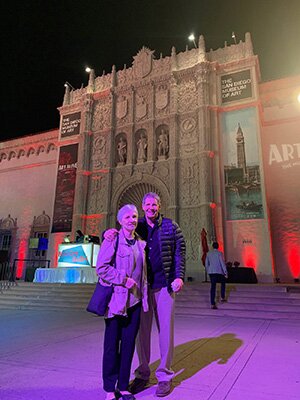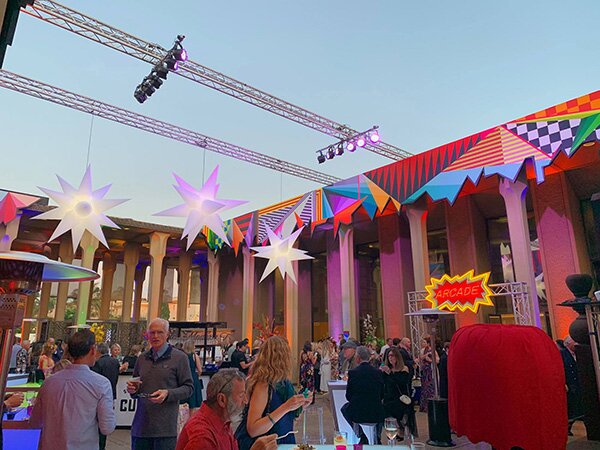 "Geo #98" Mural Video Link: https://www.facebook.com/699014078/videos/10156643796484079/
Thank you to Sarah Grossman and the entire TEAM for an amazing evening, it's been an honor to work with so many talented individuals as this years #bloombash featured artist. @sandiegomuseumofart @pacificeventproductions @caitlynpoppert @steffbadgett @djagow @auzmo @salgirrl @oneeyedlauren @sdmasocial @balboapark and so many others!
#artalive2019 #bloombash2019 #balboapark #sandiegomuseumofart #panama66 #geometric #abstract #mural #muralism #montanacans #montymontgomery #montyart #sandiego #thankyou