"Abstracted Intersection" 5' x 4' x 2.5" @montanacans | @liquitex | @goldenpaints on canvas is available to purchase in the "Geo Series Paintings" section through the "Big Cartel link" in the "SHOP" on montymontgomeryart.com . Contact Artist for any questions.
Direct Purchasing Link: https://montymontgomery.bigcartel.com/category/geo-series-paintings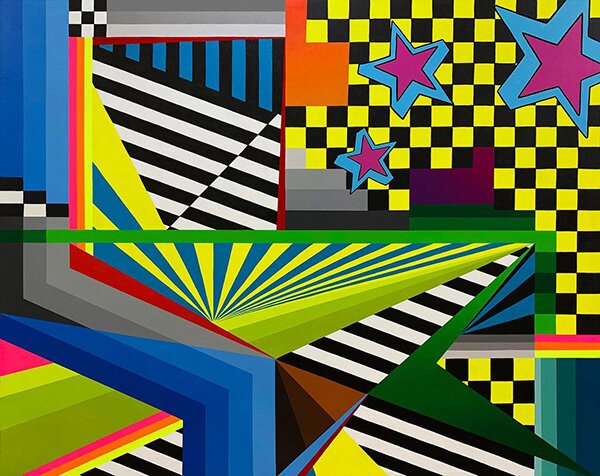 Completed "LIVE" during KAABOO Del Mar 2019 with my Mom over the three day festival. We had such a blast creating this piece together!
#montymontgomery #montyart #geometricabstraction #abstractart #geometricart #nonobjectiveart #montanacans #liquitex #goldenpaints #sandiego